Events
Would you like to try River Writing?
Two Hours @ the Table is great way to write in community. Get your feet wet or refresh your writing practice! Writing is for everyone and we'd love to welcome you to the table. If the $40 tuition presents a barrier to your participation, please request sliding scale. If you'd like to dive in a bit deeper, consider joining a multi-week series. Click here to see our current schedule.
If you would like to spend and evening with folks gathering around the fire of poetry, sign up below for the next Queer poetry night! And/or enjoy the pleasure of listening in from anywhere (on Zoom) and sign up for the next quarterly Confluence: A Reading from the River.
River Writing on Antelope Island: 6/4/22
06-04-2022
2:00 pm
-
4:00 pm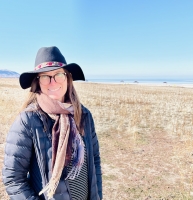 Saturday, June 4th from 2-4pm
Meeting at Antelope Island State Park Visitor's Center in Utah
(Park entry fee is an additional $17 per vehicle.)
Everyone Welcome! (12+)
Limited to 12 Participants Co-facilitated by Nan & Amy
For anyone who cares about Great Salt Lake and would like some encouragement to find and foster their voice. You don't have to identify as a writer, just as someone willing to be with our imperiled and beloved lake.
Confluence: A Reading from the River on 6/16/22
06-16-2022
7:00 pm
-
8:00 pm
2 Hours @ the Table with Karen: 6/21/22
06-21-2022
5:30 pm
-
7:30 pm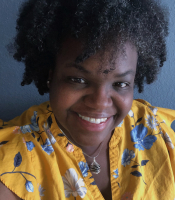 Tuesday, June 21st 5:30-7:30pm MST
Meeting over Zoom
Limited to 8 Participants
Everyone Welcome! (16+)
About Karen
"There's room for you at this virtual table and your presence is most welcome."- Karen